Message [Page 1 of 1]
1

[Download] Counter Strike Online - Refresh Edition on Sat Jun 24, 2017 9:54 pm
SarkZKalie

Posts : 15

Coins : 1880

Reputation : 16


Character
Nation: Ostyrion 
Level:
(1/99)


RotA Protector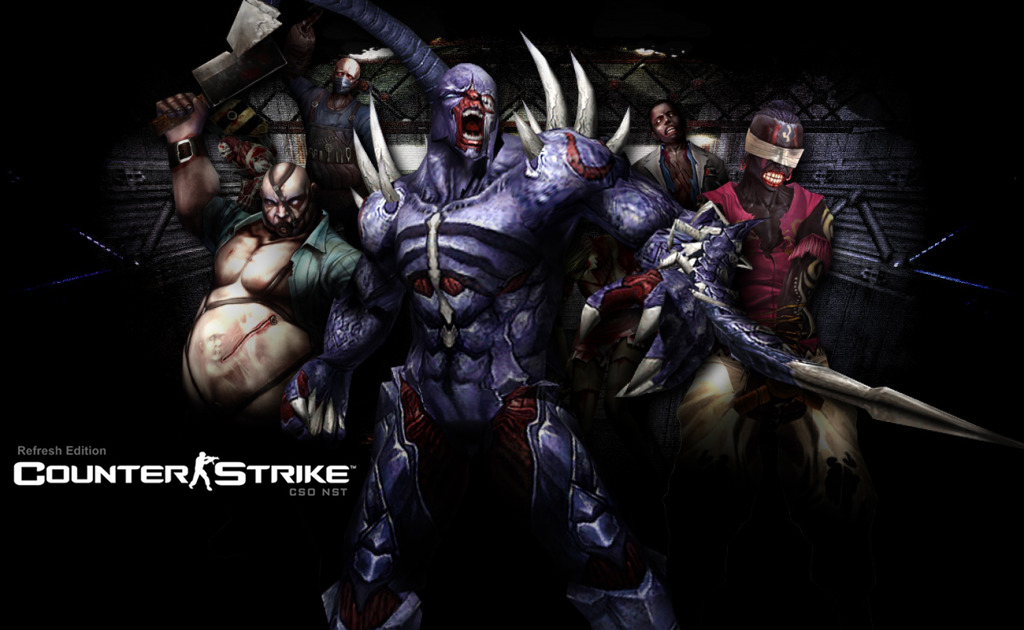 CSO-NST Refresh Edition là phiên bản nâng cấp từ CSO-NST Edition by NST với phong cách mới nhưng vẫn không làm mất chất
CSO
và được refresh lại với mong muốn làm hài lòng các tín đồ của CSO-NST.
Được thực hiện bởi Oknoproblem và đội của anh từ GameVN.
Spoiler:
Thank to Csoldjb, we're using some mod from you (weapon, plugins, Alien Mod).
Game Info
Spoiler:

Developer : Nexon Inc.
Publisher : Valve Corporation
Game category : Shooter | Multiplayer
Release day : 04 April 2008
System Requirements:
Recommended:

Processor : Core 2 Duo - 2 GHz
RAM: 2 GB
HDD: 1 GB
Graphic Card : 512MB or above - best display in 1024x768 with D3D and OpenGL.
Operating System : Windows XP or 7.

Download & Update :
| | |
| --- | --- |
| Version 1.0 | Version 1.0.0.1 |
| Fixed bug some map and model. | Added new zombie scenario map - Nightmare |
| Re-balanced weapon parameter based on the official game data. | Added new guns - SF and Walther WA2000 Gold Edition |
| Removed Crossfire's kill mark. | Fixed some minor bugs from previous version. |
| Removed some unnecessary files. | Splitted ZS mode into Alien Mod and Zombie Scenario (from NST) |
| Re-built Alien Mod - Zombie Scenario. | Added kungfulon's NST_Effect_Killer plugin. |
| Re-built user interface, characters are now have their own profile. | New in ZS mode : Alien will appear from 12th wave. |
| Added English interface. | New in ZS mode : Enhanced difficulty after per round. |
| Added more weapon in 'My Weapon' menu. | Removed 'Shop Menu' in other mode, except normal one. |
| Added muzzle flash effect to weapons. | You can start the game by new game launcher now. |
Nguồn tham khảo từ
http://forum.gamevn.com/
Permissions in this forum:
You cannot reply to topics in this forum